6 Days Chepe Express Tourist (Monday or Thursday): Chihuahua-Creel-Copper Canyon-El Fuerte-Creel-Chihuahua
6 days
Start: Chihuahua, México
End: Chihuahua, México
Itinerary
To see the description of the day activities clic on the videos or description button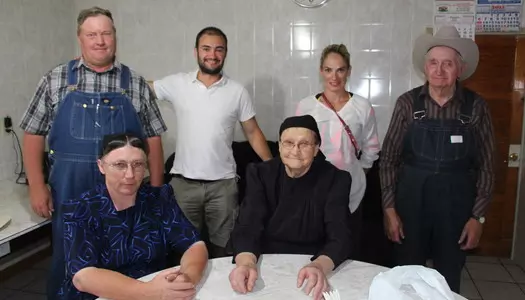 Chihuahua - Mennonite Fields - Creel
Details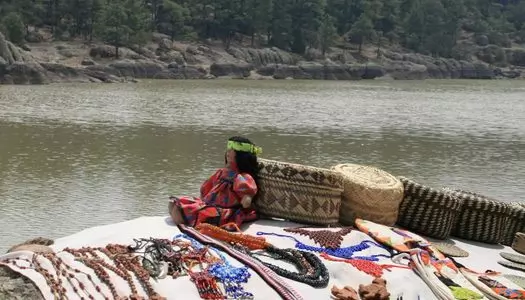 Creel - Surroundings of Creel - Divisadero - Copper Canyon
Details
Copper Canyon - Adventure Park - Viewpoint from Piedra Volada - Copper Canyon
Details
Posada Barrancas - Chepe Express Tourist Train- El Fuerte
Details
El Fuerte - chepe Express Tourist train - Creel
Details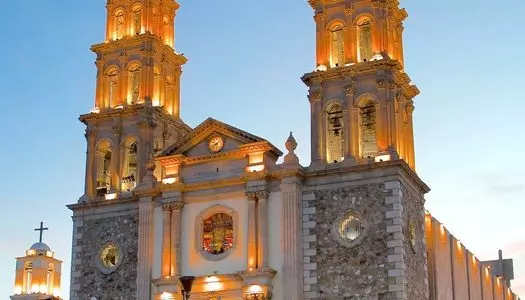 Creel - Chihuahua Airport - End of our services
Details
Visited Places and Cities
Chihuahua, México
Creel, México
Divisadero, México
Barrancas del Cobre, México
Divisadero, México
El Fuerte, México
Creel, México
Chihuahua, México
Expected hotels
Day 1

Accommodation Option: Quinta Misión ****
Accommodation Option: The Lodge At Creel ****

Day 2

Hotel Mirador (Full board) *****

Day 3

Hotel Mirador (Full board) *****

Day 4

Lodging at Hotel Posada del Hidalgo at El Fuerte ****

Day 5

Accommodation Option: Quinta Misión ****
Accommodation Option: The Lodge At Creel ****
Price include
Day: 1

QM - Transfer from Creel to Chihuahua with visit to the Mennonite Fields
Free Day at Creel

Day: 2

Breakfast at the Lodge at Creel* (Según hospedaje)
Breakfast at Quinta Mision* (Según hospedaje)
QM - Creel surroundings + Transfer from Creel to Barrancas
Meal included at Hotel Mirador* (Según hospedaje)
Dinner included at the Mirador Hotel* (Según hospedaje)

Day: 3

Breakfast Included at Hotel Mirador* (Según hospedaje)
Tour to Copper Canyon Adventure Park and Divisadero
Meal included at Hotel Mirador* (Según hospedaje)
Dinner included at the Mirador Hotel* (Según hospedaje)

Day: 4

Breakfast Included at Hotel Mirador* (Según hospedaje)
Transfer from Hotel Mirador to the train station
Chepe Express One-Way Tourist Class: Divisadero-El Fuerte T1
Transfer from the train station to the hotel in El Fuerte

Day: 5

Breakfast at Hotel Posada del Hidalgo* (Según hospedaje)
Transfer from El Fuerte to the train station
Chepe Express One-Way Tourist Class: El Fuerte-Creel T1
Arrival and transfer provided by the hotel at Creel

Day: 6

Breakfast at Quinta Mision* (Según hospedaje)
Breakfast at the Lodge at Creel* (Según hospedaje)
QM - Transfer from Creel to Chihuahua Airport
Detail
A 6-day tour for the Chepe Train in Chihuahua.

You will know the most important points and two Magic Towns: El Fuerte and Creel. This tour starts on Mondays or Thursdays (depending on the time of year) and you will be able to know the stations and attractions of Copper Canyon, such as the Hotel Mirador, the Eco Hotel Quinta Misión, adventure Park where you find the Zipline and the cable car.

In this package, the train transfers are in the Chepe Express Tourist train and the land transfers are in cars subject to constant reviews. The lodgings will be in the best hotels of each season, the most recognized and emblematic at the national level in the Copper Canyon. The rooms have two double beds and do not have extra bed services. It is important that you do not forget to bring your printed train tickets, as your previously designated seat number comes with you. These will be emailed to you after your payment is made.

Map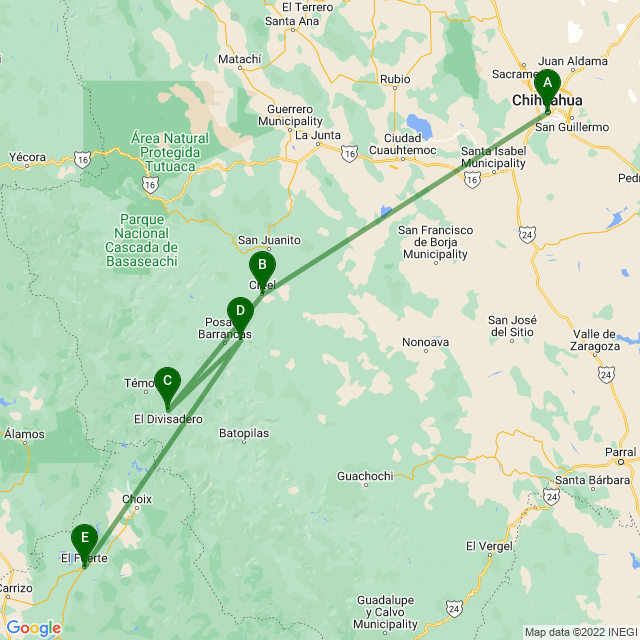 The maps are automatically generated and an indicative and inaccurate representation of the route.
Reviews
Review from:
Jill Kent
The Copper Canyon was amazing. The Hoteleus tour plan was great, and then the agent helped us modify it to meet our exact requirements. We felt we were still travelling independently but with help for the transfers and prebooking. The hotels were fabulous which we would not have been able to find on our own.
Review from:
Patricia Trujillo
Realmente tenía otra imagen de las barrancas del cobre, no se ve nada de la cultura de los tarahumaras. Uno de los guías, menciono que para conocer realmente la cultura tarahumara, se debe de viajar a Batopilas, el cual no es tan comercial, pero si es mejor, desde el punto de vista cultural. No se porque Creel es un pueblo mágico, honestamente es un lugar feo, ruidos y sucio
Review from:
Daniel Villarreal
Un paseo muy bonito y grato, se observa que esta bien estructurado y trataron de allegarse a los mejores servicios, sin embargo hay algunos que son deficientes o tratan de implementar o incorporar cosas que son riesgos o peligros potenciales, como el caso del Hotel Misión en Creel, que nos alojaron en habitaciones nuevas fuera del hotel y con muchas deficiencias y aun así nos trataron de convencer de que eran magnificas.
Review from:
Georgina Lavalle Zarain
Muy Satisfecho con el viaje
Review from:
Jorge Flores
Muy satisfecho y excelentes hoteles.
Related tours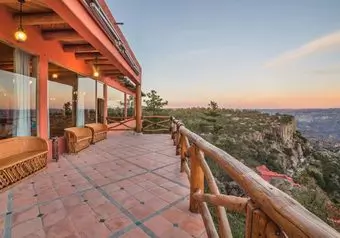 3 days
Start: Los Mochis
End: Los Mochis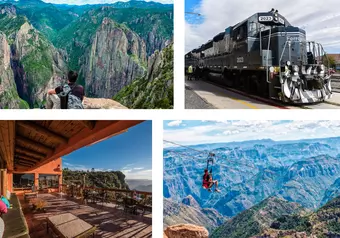 7 days
Start: Chihuahua
End: Chihuahua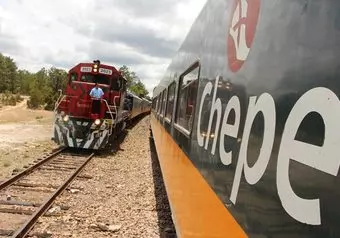 8 days
Start: Chihuahua
End: Chihuahua