8 days - First Superior - Chepe Express Train FIRST Class (RS: Wednesday and Saturday HS: Monday): Los Mochis - El Fuerte - Bahuichivo - Copper Canyon - Creel - Chihuahua
8 days
Start: Los Mochis, México
End: Chihuahua, México
Itinerary
To see the description of the day activities clic on the videos or description button
Arrival - Los Mochis - El Fuerte
Details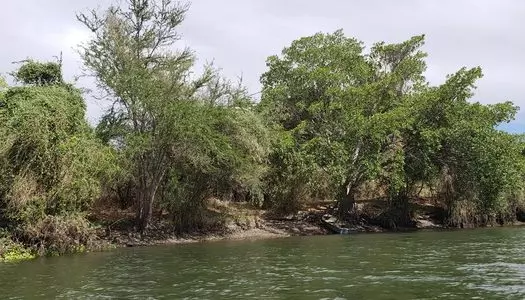 El Fuerte - Raft Tour - City Tour in El Fuerte - El Fuerte
Details
El Fuerte - Chepe Express first class - Bahuichivo - Cerocahui
Details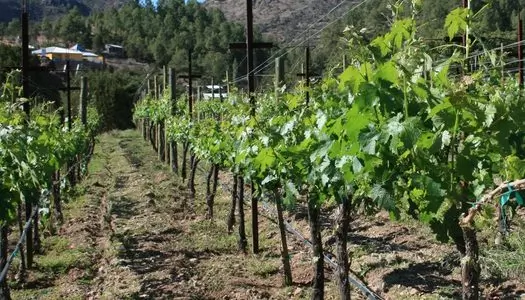 Cerocahui - Vineyards Tour - Visit Jesuit Mission in Cerocahui
Details
Cerocahui - Gallego Hill - Urique Canyon - Land transfer by truck - Copper Canyon
Details
Copper Canyon - adventure Park - Creel
Details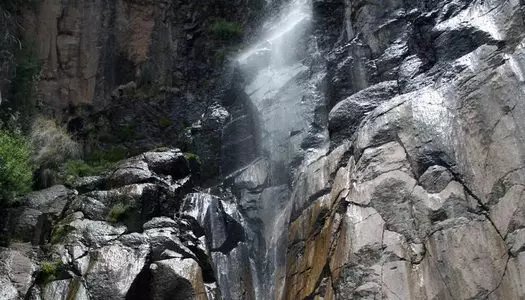 Creel - Cusarare falls -Creel
Details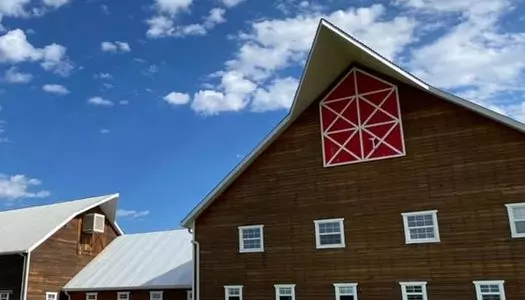 Creel - Mennonite Fields - Chihuahua Airport
Details
Visited Places and Cities
Los Mochis, México
El Fuerte, México
Bahuichivo, México
Cerocahui, México
Barrancas del Cobre, México
Creel, México
Chihuahua, México
Expected hotels
Day 1

Lodging at Hotel Posada del Hidalgo at El Fuerte ****

Day 2

Lodging at Hotel Posada del Hidalgo at El Fuerte ****

Day 3

Cerocahui Mission (Full Board) ****

Day 4

Cerocahui Mission (Full Board) ****

Day 5

Hotel Mirador (Full board) *****

Day 6

Accommodation Option: The Lodge At Creel ****
Accommodation Option: Quinta Misión ****

Day 7

Accommodation Option: Quinta Misión ****
Accommodation Option: The Lodge At Creel ****
Price include
Day: 1

Transfer from Los Mochis Airport to El Fuerte

Day: 2

Breakfast at Hotel Posada del Hidalgo* (Según hospedaje)
Raft ride on the river of El Fuerte with petroglyphs.
Historical Walk in El Fuerte

Day: 3

Breakfast at Hotel Posada del Hidalgo* (Según hospedaje)
Transfer from El Fuerte to the train station
Chepe Express One-Way First Class: El Fuerte-Bahuichivo T1
Transfer from Bahuichivo Train Station to Cerocahui
Dinner included at Hotel Misión Cerocahui

Day: 4

Breakfast at Hotel Mision* (Según hospedaje)
Vineyard and Jesuit Mission in Cerocahui Tour

Day: 5

Breakfast at Hotel Mision* (Según hospedaje)
Tour to Cerro del Gallego and Urique Viewpoint
Transfer from Bahuichivo to Posada Barrancas
Meal included at Hotel Mirador* (Según hospedaje)
Dinner included at the Mirador Hotel* (Según hospedaje)

Day: 6

Breakfast Included at Hotel Mirador* (Según hospedaje)
QM - Coper Canyon Adventure Park Tour + Creel Surroundings + Barrancas-Creel Transfer

Day: 7

Breakfast at Quinta Mision* (Según hospedaje)
Breakfast at the Lodge at Creel* (Según hospedaje)
QM - Visit to the Cusárare Waterfall

Day: 8

Breakfast at Quinta Mision* (Según hospedaje)
QM - Transfer from Creel to Chihuahua with visit to the Mennonite Fields
Detail
Travel to the Copper Canyon on the famous Chepe Express Train in First Class. We start in the hot state of Sinaloa, in Los Mochis; From there we continue on our way to Bahuichivo on the famous Chepe Express train in First class.
We will enjoy Parque Aventura, get ready to jump from the zip line or get on the cable car. We will get to know another magical town, Creel. Its surroundings and its rock formations will impress you! We will spend the last days getting to know the wonders of Chihuahua.
Map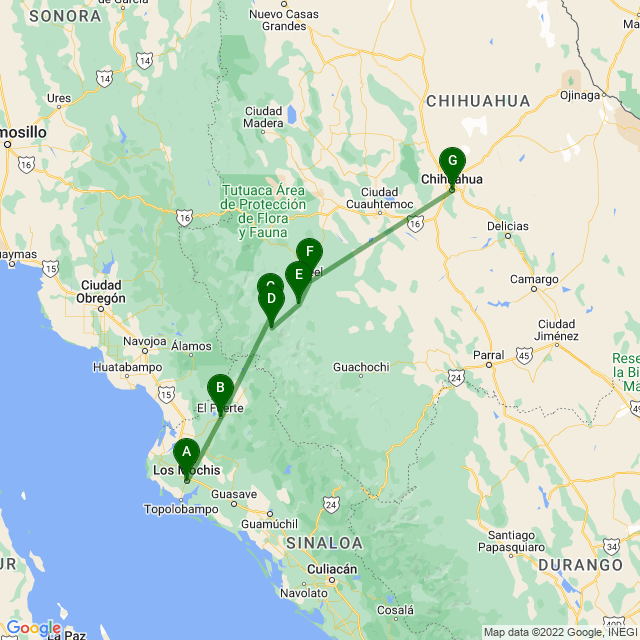 The maps are automatically generated and an indicative and inaccurate representation of the route.
Related tours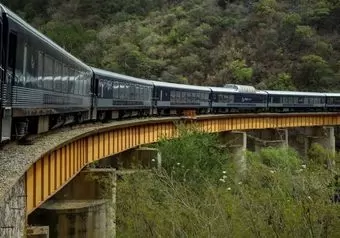 5 days
Start: Chihuahua
End: Los Mochis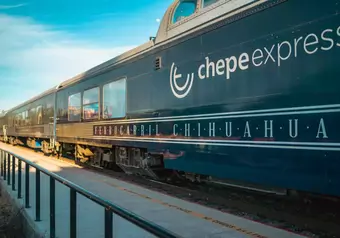 5 days
Start: Chihuahua
End: Los Mochis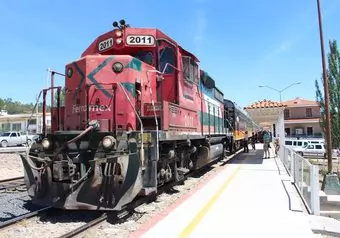 6 days
Start: Los Mochis
End: Chihuahua