4 Days- First Superior - Chepe Express Train First Class (Thursday): Los Mochis-El Fuerte-Copper Canyon-Bahuichivo-Los Mochis
4 days
Start: Los Mochis, México
End: Los Mochis, México
Itinerary
To see the description of the day activities clic on the videos or description button
Arrival - Los Mochis - El Fuerte
Details
El Fuerte - Chepe Express First Class - Divisadero - Copper Canyon
Details
Copper Canyon - Adventure Park - Piedra Volada - Gallego Hill - Urique Viewpoint - Bahuichivo - Cerocahui
Details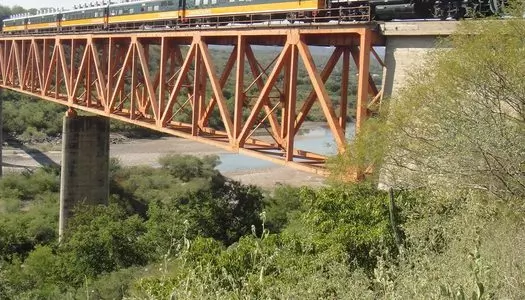 Cerocahui - Chepe Express First Class - Los Mochis - Hommecoming
Details
Visited Places and Cities
Los Mochis, México
El Fuerte, México
Barrancas del Cobre, México
Divisadero, México
Cerocahui, México
Los Mochis, México
Expected hotels
Day 1

Lodging at Hotel Posada del Hidalgo at El Fuerte ****

Day 2

Hotel Mirador (Full board) *****

Day 3

Cerocahui Mission (Full Board) ****
Price include
Day: 1

Transfer from Los Mochis Airport to El Fuerte

Day: 2

Breakfast at Hotel Posada del Hidalgo* (Según hospedaje)
Transfer from El Fuerte to the train station
Chepe Express One-Way First Class: El Fuerte - Divisadero T1
Transfer from Divisadero train station to lodging in Posada Barrancas
Dinner included at the Mirador Hotel* (Según hospedaje)

Day: 3

Breakfast Included at Hotel Mirador* (Según hospedaje)
Tour to Copper Canyon Adventure Park and Divisadero
Transfer from Posada Barrancas to Bahuichivo
Meal included in Hotel Mision Cerocahui* (Según hospedaje)
Tour to Cerro del Gallego and Urique Viewpoint
Dinner included at Hotel Misión Cerocahui

Day: 4

Breakfast at Hotel Mision* (Según hospedaje)
Transfer Hotel Mision to train station Bahuichivo
Chepe Express First Single: Bahuichivo-Los Mochis T1
Detail
Spend a weekend in the Copper Canyon and ride aboard the Chepe Train in one of the most beautiful spots! Walk over bridges, tunnels and observe the immense nature that the north of the country has for you.

With this Tour to the Copper Canyon you will be able to know the Magic Town of El Fuerte, enjoy the best sunrise in one of the highest points in the famous and award-winning Hotel Mirador in the Copper Canyon and the vineyards that are in Mission Cerocahui.

This 4-day trip starts and ends in Los Mochis!

First Class Tickets for the Chepe Express Train, which includes: a meal (breakfast or lunch) plus snacks and a national non-alcoholic drink. You will also have preferential access to the Urike restaurant, with a menu created by Chef Daniel Ovadía. Access to the terrace bar, with lounge areas, as well as snacks and drinks service. the cars have panoramic windows.

Map
The maps are automatically generated and an indicative and inaccurate representation of the route.
Reviews
Review from:
Nidia Tototzintle Nava
Excelente
Related tours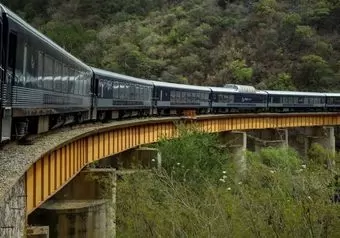 5 days
Start: Chihuahua
End: Los Mochis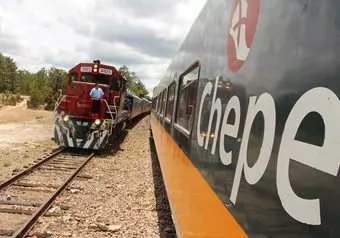 5 days
Start: Los Mochis
End: Los Mochis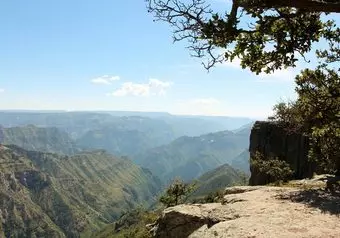 7 days
Start: Los Mochis
End: Los Mochis