7 Days - First Superior - Chepe Express Tourist (HS Friday) Chihuahua - Creel -El Fuerte - Copper Canyon - Creel Chihuahua
7 days
Start: Chihuahua, México
End: Chihuahua, México
Itinerary
To see the description of the day activities clic on the videos or description button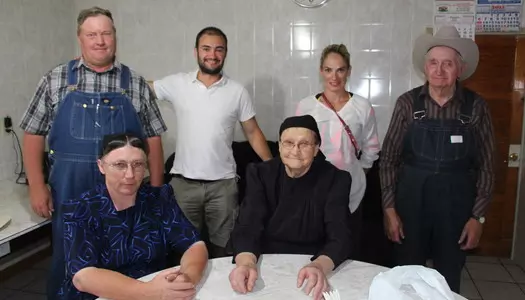 Chihuahua - Mennonite Fields - Creel
Details
Creel - Chepe Express Tourist- El Fuerte
Details
El Fuerte - Chepe Express Train Tourist T1 - Copper Canyon
Details
Copper Canyon - Adventure Park - Viewpoint from Piedra Volada - Copper Canyon
Details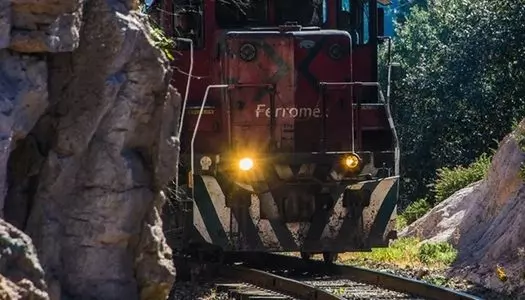 Copper Canyon - Chepe Express Tourist class- Creel
Details
Visited Places and Cities
Chihuahua, México
Creel, México
El Fuerte, México
Divisadero, México
Barrancas del Cobre, México
Creel, México
Chihuahua, México
Expected hotels
Day 1

Accommodation Option: Quinta Misión ****
Accommodation Option: The Lodge At Creel ****

Day 2

Accommodation Option: Quinta Misión ****
Accommodation Option: The Lodge At Creel ****

Day 3

Lodging at Hotel Posada del Hidalgo at El Fuerte ****

Day 4

Hotel Mirador (Full board) *****

Day 5

Hotel Mirador (Full board) *****

Day 6

Accommodation Option: Quinta Misión ****
Accommodation Option: The Lodge At Creel ****
Price include
Day: 1

QM - Transfer from Creel to Chihuahua with visit to the Mennonite Fields
Free Day at Creel

Day: 2

Breakfast at Quinta Mision* (Según hospedaje)
Breakfast at the Lodge at Creel* (Según hospedaje)
QM Tour in Recowata.
Free Day at Creel

Day: 3

Breakfast at Quinta Mision* (Según hospedaje)
Transfer in/Out from Creel train station provided by your hotel at Creel
Chepe Express One-Way tourist Class: Creel-El Fuerte T1
Transfer from the train station to the hotel in El Fuerte
Dinner in the Hotel Posada del Hidalgo* (Según hospedaje)

Day: 4

Breakfast at Hotel Posada del Hidalgo* (Según hospedaje)
Transfer from the Posada del Hidalgo hotel to the train station in El Fuerte
Chepe Express One-Way Tourist Class: El Fuerte-Divisadero T1
Transfer from Divisadero train station to lodging in Posada Barrancas
Dinner included at the Mirador Hotel* (Según hospedaje)

Day: 5

Breakfast Included at Hotel Mirador* (Según hospedaje)
Tour to Copper Canyon Adventure Park and Divisadero
Meal included at Hotel Mirador* (Según hospedaje)
Dinner included at the Mirador Hotel* (Según hospedaje)

Day: 6

Breakfast Included at Hotel Mirador* (Según hospedaje)
Transfer from Hotel Mirador to the train station
Chepe Express One-Way tourist Class: Divisadero-Creel T1
Arrival and transfer provided by the hotel at Creel

Day: 7

Breakfast at Quinta Mision* (Según hospedaje)
Breakfast at the Lodge at Creel* (Según hospedaje)
QM - Transfer from Creel to Chihuahua Airport
Detail
A long and wonderful trip to the Copper Canyon! It begins and ends in Chihuahua aboard the Chepe Train.

On this tour you will experience two beautiful sections on the Chepe Express Train.

This trip will begin in Chihuahua, from where we will go to the Magical Town of Creel with a visit to the Mennonite Fields. You will rest in this wonderful town (we recommend having a delicious wood-fired pizza or some burritos for dinner).

The next day we will take you to Recowata: enjoy the warm and crystal clear water.

On the third day we went to the next Magic Town of our tour: El Fuerte. Enjoy all the attractions of this station!

For the fourth day you will go to one of the most impressive places: Divisadero, where the Hotel Mirador is located at the top of the Copper Canyon, with one of the best views.

On the fifth day you will go to Adventure Park and its Tourist Corridor with Piedra Volada. We recommend that you pre-book your activities, such as the Zip Line, the cable car or the longest zip line in Mexico!

The next day, return to the Magic Town of Creel to rest (Now to try something different to eat in the Copper Canyon!). And on the last day we will take you to Chihuahua to take the flight back home.

This tour is in Chepe Express in Tourist Class, but you can request a change to Executive or First Class.

You will have our nights at the wonderful Mirador hotel in the Copper Canyon. A unique look at the best views from your room!

Map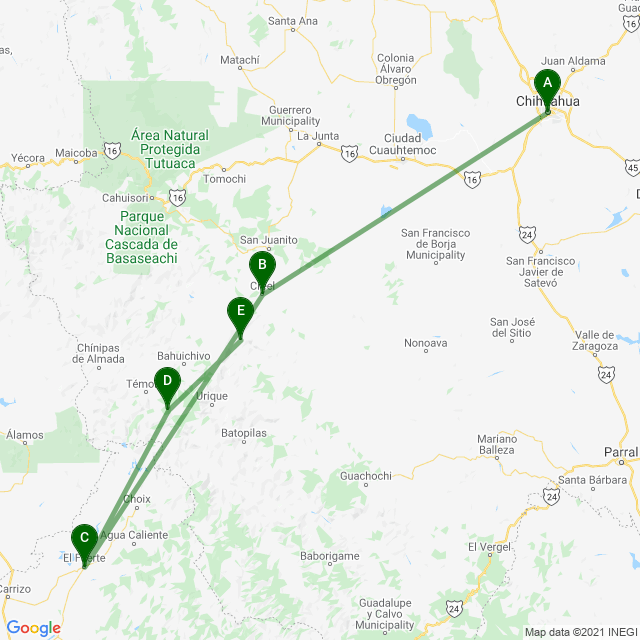 The maps are automatically generated and an indicative and inaccurate representation of the route.
Reviews
Review from:
Frederic Arnault
.
Related tours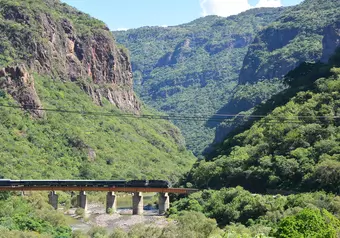 4 days
Start: Chihuahua
End: Chihuahua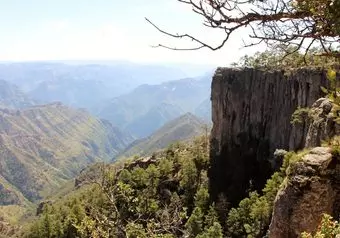 7 days
Start: Chihuahua
End: Los Mochis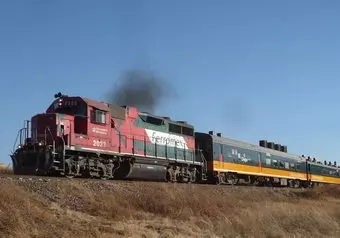 5 days
Start: Chihuahua
End: Los Mochis