7 Days - First Superior - Chepe Express Tourist train (Monday) Los Mochis-El Fuerte-Bahuichivo-Barrancas-Creel-El Fuerte-Los Mochis
7 days
Start: Los Mochis, México
End: Los Mochis, México
Itinerary
To see the description of the day activities clic on the videos or description button
Los Mochis - El Fuerte - Chepe Express Train Tourist- Bahuichivo
Details
Cerocahui - Gallego Hill - Urique Viewpoint - Cerocahui
Details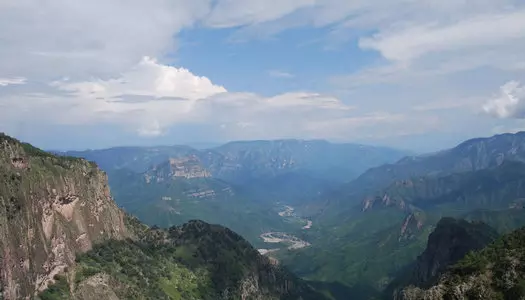 Cerocahui - Copper Canyon
Details
Copper canyon -Divisadero - Adventure Park - Piedra Volada - copper canyon
Details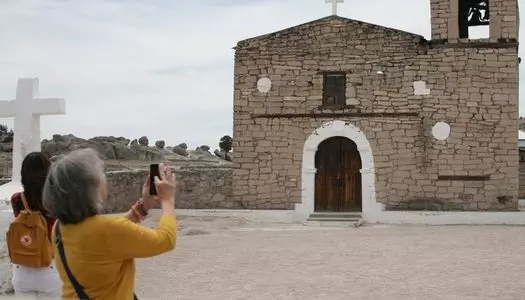 Copper Canyon - Surroundings of Creel - Lake of Arareko - Mission of San Ignacio - Valleys of Rock Formations - Creel
Details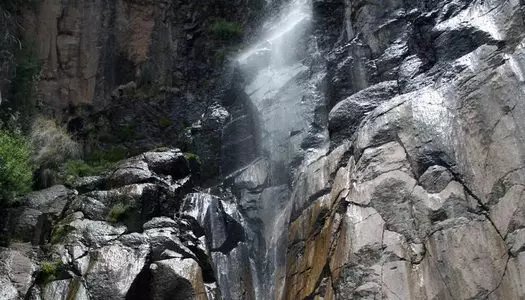 Creel - Cusarare falls -Creel
Details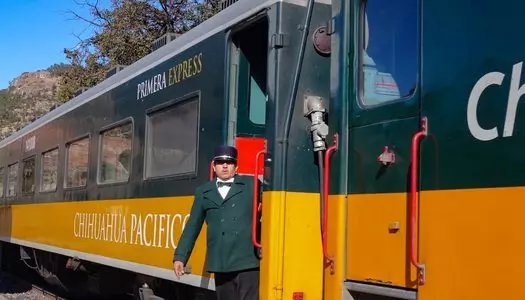 Creel - Chepe Express CI - El Fuerte - Los Mochis - Return home
Details
Visited Places and Cities
Los Mochis, México
Bahuichivo, México
Cerocahui, México
Barrancas del Cobre, México
Creel, México
Los Mochis, México
Expected hotels
Day 1

Cerocahui Mission (Full Board) ****

Day 2

Cerocahui Mission (Full Board) ****

Day 3

Hotel Mirador (Full board) *****

Day 4

Hotel Mirador (Full board) *****

Day 5

Accommodation Option: Quinta Misión ****
Accommodation Option: The Lodge At Creel ****

Day 6

Accommodation Option: Quinta Misión ****
Accommodation Option: The Lodge At Creel ****
Price include
Day: 1

Transfer from Los Mochis Airport to El Fuerte
Transfer from El Fuerte to the train station
ROUND Chepe Express Tourist: El Fuerte - Creel (El Fuerte - Bahuichivo)
Transfer from Bahuichivo Train Station to Cerocahui

Day: 2

Breakfast at Hotel Mision* (Según hospedaje)
Tour to Cerro del Gallego and Urique Viewpoint
Meal included in Hotel Mision Cerocahui* (Según hospedaje)

Day: 3

Breakfast at Hotel Mision* (Según hospedaje)
Transfer from Bahuichivo to Posada Barrancas
Meal included at Hotel Mirador* (Según hospedaje)
Dinner included at the Mirador Hotel* (Según hospedaje)

Day: 4

Breakfast Included at Hotel Mirador* (Según hospedaje)
Tour to Copper Canyon Adventure Park and Divisadero
Dinner included at the Mirador Hotel* (Según hospedaje)

Day: 5

Breakfast Included at Hotel Mirador* (Según hospedaje)
QM - Tour Around Creel with transfer from Barrancas to Creel

Day: 6

Breakfast at Quinta Mision* (Según hospedaje)
Breakfast at the Lodge at Creel* (Según hospedaje)
QM - Visit to the Cusárare Waterfall

Day: 7

Breakfast at Quinta Mision* (Según hospedaje)
Transfer in/Out from Creel train station provided by your hotel at Creel
CI Chepe Express from Creel to El Fuerte
Transfer from El Fuerte to Los Mochis Airport
Suggested Activities and Notes
The following suggested activities and notes are not included in the reservation of this itinerary. The Travel Designer included them so that you can optionally do them on your own during your trip.
Day 1

Important note: Morning from Los Mochis to El Fuerte.

Day 7

Important Note: flight schedule back to Los Mochis
Detail
Get to know the best of the Copper Canyon in 7 exciting days! Travel aboard the Chepe Express Train in tourist category and discover the beauty of the Copper Canyon!

Your accommodation will be in the best hotels in each season, the most recognized and emblematic at the national level in the Copper Canyon, such as the Quinta Misión eco-hotel in Creel, the Misión Cerocahui Hotel with a vineyard and the famous Mirador Hotel in the Copper Canyon. .

During this impressive trip, you will visit the Adventure Park, where you will find the longest zip line in the world and a wonderful cable car that crosses the ends of Copper Canyon. Find the ideal Copper Canyon tour for you!

The rooms have two double beds and do not have extra bed services. It is important that you bring your printed train tickets, these will be sent to you by email after making your payment.

You can upgrade on the train to have a more impressive experience on the panoramic terrace of the Chepe Express Train.

Important note: Arrival flights must be before 8:20 AM, to be on time at the Chepe Express Train station in El Fuerte.

Departure flights must be after 18:00 to avoid setbacks and have a good parameter to get to Los Mochis airport.

Map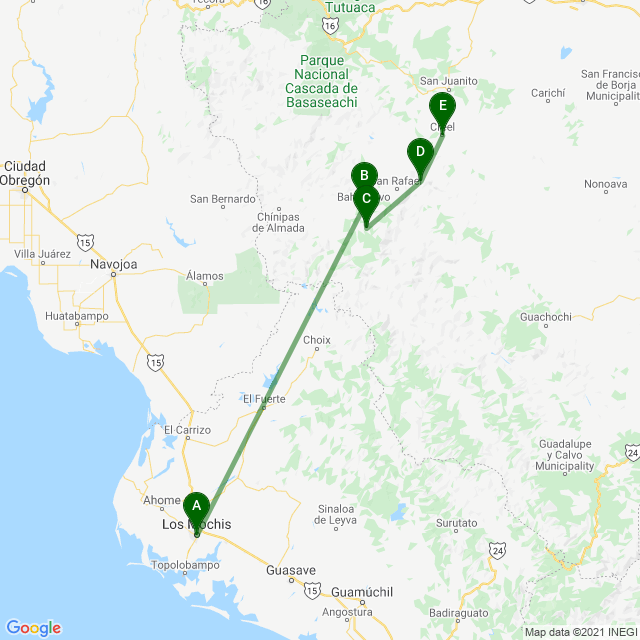 The maps are automatically generated and an indicative and inaccurate representation of the route.
Related tours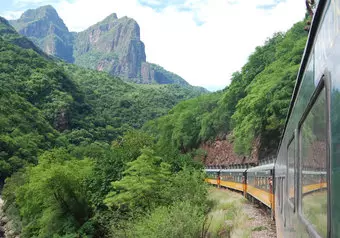 9 days
Start: Los Mochis
End: Los Mochis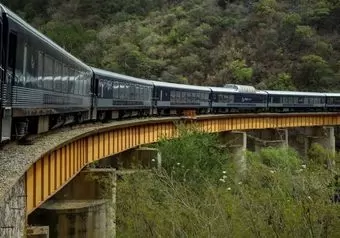 5 days
Start: Chihuahua
End: Los Mochis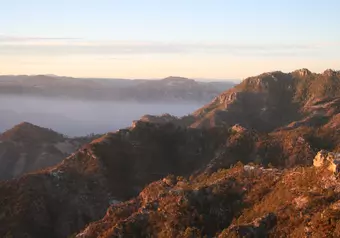 5 days
Start: Los Mochis
End: Chihuahua