Two Trains 4 DAYS: Tourist Class Chepe Express and Tourist Regional Chepe (Saturday): Chihuahua - Creel - Copper Canyon - Bahuichivo - Los Mochis
4 days
Start: Chihuahua, México
End: Los Mochis, México
Itinerary
To see the description of the day activities clic on the videos or description button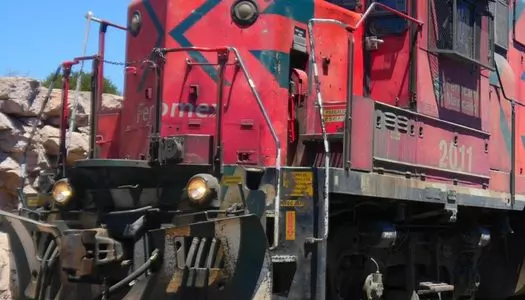 Arrival in Chihuahua - Chepe Regional Train - Creel
Details
Creel - Surroundings of Creel - Adventure Park - Divisadero
Details
Posada Barrancas - Transfer to Bahuichivo - Gallego Hill - Urike Viewpoint - Cerocahui
Details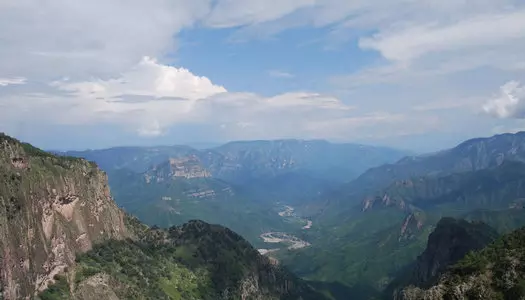 Cerocahui - Bahuichivo - Chepe Express - Los Mochis - Los Mochis Airport- end of trip
Details
Visited Places and Cities
Chihuahua, México
Creel, México
Barrancas del Cobre, México
Cerocahui, México
Los Mochis, México
Expected hotels
Day 1

Accommodation Option: Quinta Misión ****
Accommodation Option: The Lodge At Creel ****

Day 2

Hotel Mirador (Full board) *****

Day 3

Cerocahui Mission (Full Board) ****
Price include
Day: 1

Arrival on your own at the Train station
Chepe Regional Tourist Class from Chihuahua to Creel T1
Arrival and transfer provided by the hotel at Creel

Day: 2

Breakfast at Quinta Mision* (Según hospedaje)
Breakfast at the Lodge at Creel* (Según hospedaje)
QM - Coper Canyon Adventure Park Tour + Creel Surroundings + Creel-Barrancas Transfer
Meal included at Hotel Mirador* (Según hospedaje)
Dinner included at the Mirador Hotel* (Según hospedaje)

Day: 3

Breakfast Included at Hotel Mirador* (Según hospedaje)
Transfer from Posada Barrancas to Bahuichivo
Meal included in Hotel Mision Cerocahui* (Según hospedaje)
Tour to Cerro del Gallego and Urique Viewpoint

Day: 4

Breakfast at Hotel Mision* (Según hospedaje)
Transfer Hotel Mision to train station Bahuichivo
Chepe Express Tourist single: Bahuichivo-Los Mochis T1
Transfer to Los Mochis Airport from Los Mochis
Detail
Get ready to know the trips to the Chepe Express and Chepe Regional Train in Chihuahua. Tickets in economy class and economic in regional.

Enjoy a trip with all the important points thought and planned so that you can go with all the comfort in the Regional Train and in the new Chepe Express.

Includes rides at each point, such as the Adventure Park in the Copper Canyon, where the Zip Line and the Cable Car are located; It also has beautiful viewpoints to admire these giant canyons, which are named for their coppery color. Learn what to do on your trip to the Copper Canyon.

Spend a unique evening at the Hotel Mirador, stroll in the Misión Cerocahui Vineyards and the Eco Hotel Quinta Misión.

Learn more about the Stations and Tourist Attractions of Las Barrancas del Cobre.

The Barrancas are made up of several canyons that are located between the states of Sinaloa and Chihuahua in northern Mexico; it is larger than the Grand Canyon of Arizona. And it has one of the great engineering works in the world: The Chepe Train.

The rooms have two double beds and do not have extra bed services. It is important that you do not forget to bring your printed train tickets, these will be sent to you by email after making your payment.

You can learn more tours for Copper Canyon on the main page.

Map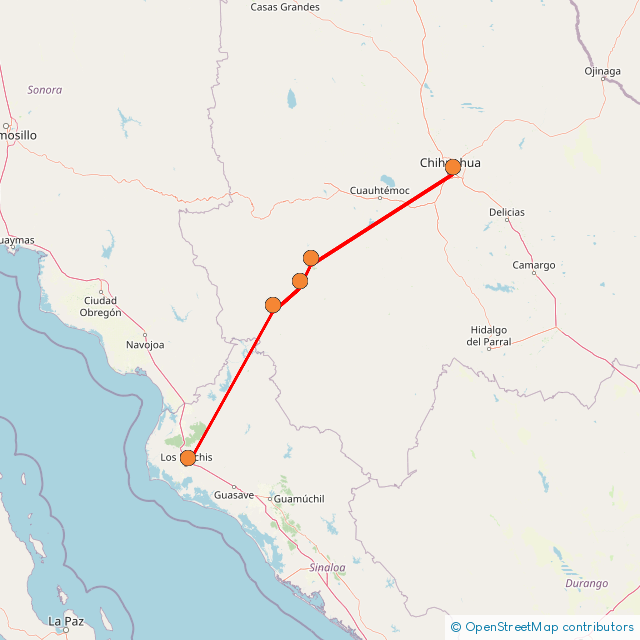 The maps are automatically generated and an indicative and inaccurate representation of the route.
Related tours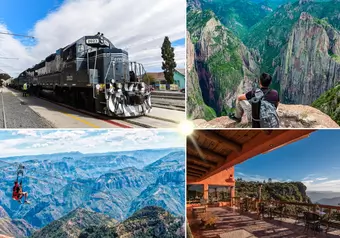 6 days
Start: Los Mochis
End: Los Mochis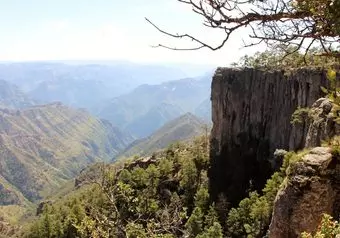 7 days
Start: Chihuahua
End: Los Mochis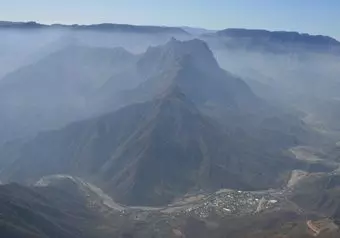 9 days
Start: Los Mochis
End: Chihuahua